Kate Walsh
Celebrity Supporter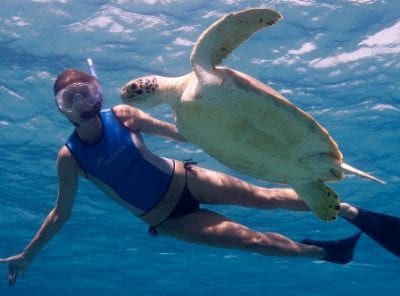 Kate Walsh currently stars as Dr. Addison Montgomery on the ABC drama "Private Practice," a spin-off of the hit show "Grey's Anatomy" where Walsh made her first appearance in 2005.
In the summer of 2010, Walsh returned to her theatre roots and appeared in an off-Broadway production of "Dusk Rings A Bell" alongside Paul Sparks and directed by Sam Gold. Walsh also recently filmed "Waska," an independent thriller centered on a small town dealing with the tragic death of a young boy. Walsh stars opposite Thomas Dekker, Mira Sorvino and Jeremy Piven.
Growing up in northern California, Walsh spent a lot of time at the beach, and as a kid she thought she might grow up to be a marine biologist. Her involvement with Oceana grew out of her natural affinity for the oceans.
In the summer of 2009, Walsh traveled with Oceana to the U.S. Virgin Islands, where she swam with sea turtles and appeared in an Oceana PSA about the many threats facing sea turtles. You can watch the video and see photos from her trip at http://na.oceana.org/en/turtlesoffthehook. In 2011, Walsh attended Oceana's Gulf of Mexico Oil Spill Anniversary that took place in Washington DC to remind people people of the dangers of offshore oil drilling. In 2012, Walsh travelled to Belize to visit the second largest barrier reef in the world and help protect it with Oceana.
For more on Kate Walsh, visit her official site, and check out her pages on Crowdrise, Facebook and Twitter.
For more on her involvement with Oceana, read her Q&A in the Oceana magazine.