Lara Levison
Senior Director, Federal Policy
Oceana Staff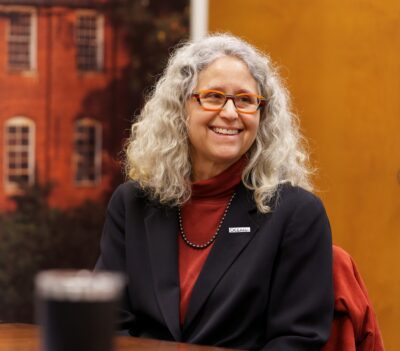 Lara Levison brings her extensive knowledge of policy-making processes, gained through experience in the non-profit and governmental sectors, to Oceana.
As a policy advisor for Speaker Nancy Pelosi, Levison was deeply involved in the development of major energy and environmental legislation. Joining her team in 2001, Levison's experience spanned Rep. Pelosi's positions as Appropriations Committee member, Whip, and Leader, as well as Speaker of the House. Since Speaker Pelosi represents a coastal district, Levison's portfolio included a wide variety of ocean and fisheries issues. Her 11 years of experience as a congressional staffer also included two years managing environment and energy issues for Rep. Sherrod Brown from Ohio.
After leaving the Speaker's office in 2009, Levison gained executive branch experience in the Secretary's congressional affairs office at the U.S. Department of the Interior. Most recently, she served as domestic policy director for the US Climate Action Network. Prior to her government service, Levison worked for the Union of Concerned Scientists for seven years, participating in campaigns to promote renewable energy, sustainable agriculture and nuclear arms control.
Although Levison grew up primarily in the Midwest, her love of the ocean was fostered by family vacations on the rugged coasts of Maine and New Brunswick. She graduated summa cum laude from Smith College with a bachelor's degree in government and a concentration in international relations.
Email: llevison@oceana.org