Nancy Downes
Senior Field Representative, Massachusetts
Oceana Staff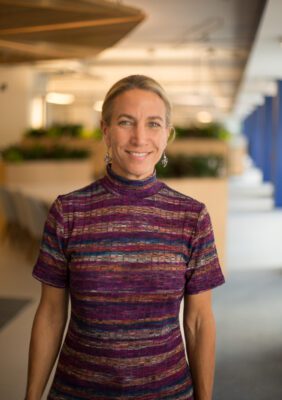 Nancy is the Senior Field Representative for Massachusetts.
In this role, Nancy leads ocean advocacy efforts on priority campaigns to reduce plastic pollution, stop the expansion of offshore oil drilling, and protect the North Atlantic Right Whale in the state of Massachusetts. As part of this work, she serves in an advisory role to the Business Alliance for Protecting the Atlantic Coast and was elected in November 2021 to serve on the Organizing Committee of the Reusable New England coalition.
After coming on board in August 2017, Nancy served three years as Campaign Organizer in Southern California, leading efforts in Orange and Los Angeles counties to build business opposition, secure municipal resolutions, work with Congressional representatives, coordinate amongst coalition partners, and grow Oceana's support-base to stop the expansion of offshore oil drilling in all Federal waters of the United States.
Prior to joining Oceana, Nancy was on the frontlines of protecting the SoCal coastline as both a volunteer grassroots activist, and for twelve years as the Southern California Regional Manager for Surfrider Foundation. She led numerous campaigns and educational programs on single-use plastic pollution, marine protected areas, wetland restoration, beach renourishment projects, and urban runoff.
Nancy is an eighth-generation New Englander, an avid surfer and paddleboarder, and has a dual-degree in Music and Business from University of Massachusetts, Lowell. She is fascinated with nudibranchs and cephalopods, and if you look carefully, you will find over 30 octopuses throughout her home.