Nancy Golden
Vice President of Global Development
Executive Committee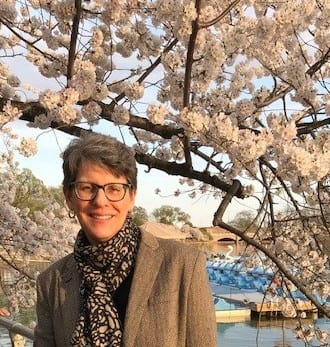 Nancy Golden is Oceana's vice president of global development and has more than 25 years of fundraising experience. She leads the Major Gifts, Events, Corporate and Celebrity Partnerships and Planned Giving teams.
Prior to joining Oceana in 2015 as Vice President for Development, Nancy served for 15 years as the Natural Resources Defense Council's (NRDC) development director for Southern California, where she spearheaded major individual, foundation, corporate and planned giving fundraising efforts. She led the Southern California campaign for NRDC's $532 million Partnership for the Earth, as well as the $6.6 million campaign for the Robert Redford LEED certified Version 2.0 Platinum building. She revamped the NRDC Los Angeles Leadership Council, making it a powerful activist and entertainment community voice at the city, state and federal levels. Nancy has also led numerous high-profile multi-million dollar special events.
As development director for four years at American Oceans Campaign (AOC), Nancy directed national fundraising strategies to secure corporate sponsors, major individual and foundation gifts, as well as celebrity involvement. Prior to AOC, Nancy managed a business with 100 staff and $20 million in annual revenue. She also served as a diplomatic historian at the U.S. Department of State.
Nancy holds a Masters Degree in Public Administration with a concentration in International Management and a B.A. in International Relations and Spanish. During her junior year in college she studied at the Universidad de Sevilla.
From logging more than 1,500 SCUBA dives around the world, she explored the exquisite underwater realm and also witnessed depleted habitat. She is motivated by a deep and abiding interest in protecting and revitalizing our Earth's oceans and lands and helping ensure a sustainable future for humanity and all living beings.