Nancy O'Connor
Foundations Director
Oceana Staff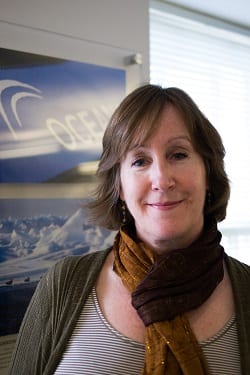 Nancy was drawn to Oceana because of her interest in both the environment and things international.
She believes strongly in the non-profit, public interest sector and has spent her career working for several groups focused on the environment, international development and other social issues – including more than 20 years working to raise funds from foundations to help organizations achieve their missions.
Being part of Oceana and its foundation fundraising team have been very gratifying for her, and a wonderful learning experience. Her love of the oceans grew over the past 30 years going to the Outer Banks or other Carolina beaches every summer, and knowledge gained at Oceana has made her appreciate the critical importance of the oceans even more – including the amazing migratory routes of sea turtles and her luck at witnessing their hatching on Oak Island one August evening.
She feels fortunate to work with so many talented, committed and fun colleagues to help protect the oceans that we can see, along with the rich, interconnected ecosystem that lies beneath the surface and is a barometer of the health of our planet.
Nancy received a BA in International Affairs from George Washington University.