Patrick Mustain
Creative Director
Oceana Staff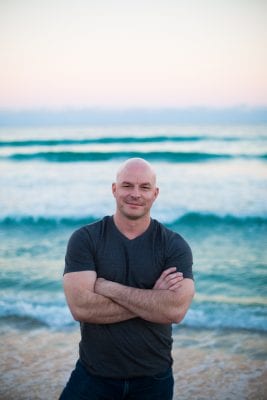 Patrick Mustain provides communications support, including editorial and digital media content, for Oceana's U.S. campaigns. 
After finishing his enlistment in the U.S. Navy, Patrick began working as a personal trainer, while pursuing an undergraduate degree in kinesiology at the University of Illinois, then a master of public health at the University of Minnesota School of Public Health, and finally a master of arts at the University of North Carolina School of Journalism and Mass Communication.
His focus on public health brought him to the Yale Rudd Center for Food Policy & Obesity where he acted as a communications manager until the research center moved to UConn in 2014. Prior to joining Oceana, Patrick worked as a freelance health and science writer and digital producer in Minneapolis.
Patrick was a regular contributor to Scientific American's Food Matters blog, and The Daily beast. His commentary, "Dear American Consumers," was the 2013 Scientific American blog of the year, and the highest-read post in Scientific American history at the time of its publishing.
Patrick's written and digital media work has also appeared in Business Insider, Civil Eats, Grist, The Huffington Post, The New York Times, Nashville Public Television, North Carolina Health News, North Carolina Public Television, Upworthy, Weighty Matters, and Yahoo! News.
In 2014, Patrick co-founded NewBodyEthic.org, an organization aimed at reforming the health and fitness industry to make it more inclusive, responsible and effective, by bringing together professionals who are dedicated to providing evidence-based, hype free health advice to consumers.  In his spare time, Patrick can be found racing DC traffic on his bike, rock climbing, or eating sandwiches.
Patrick is thrilled to put his writing and digital media experience to work for Oceana's U.S. campaigns. When he was in 2nd grade, he dreamed of meeting Jacques Cousteau and hanging out with penguins all day. But this is pretty cool too.
You can see some of Patrick's writing and video work at his portfolio site, patrickmustain.com, and you can follow him on twitter, @patrickmustain.