Rachael Harris
Celebrity Supporter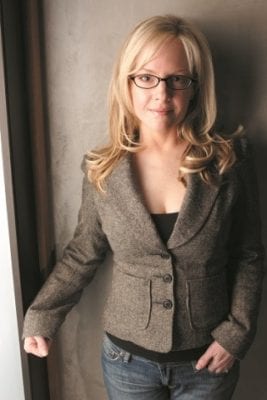 Rachael Harris is perhaps best known for her scene-stealing role as the pitch-perfect, irritating girlfriend of Ed Helms' character, 'Stu,' in the highest domestic-grossing R-rated comedy of all time, The Hangover. She had previously co-starred with Helms on The Daily Show. Directed by Todd Phillips (Old School), The Hangover won the 2010 Golden Globe Award for the Best Motion Picture – Musical or Comedy and the 2010 Critics Choice Award for Best Comedy Movie.
Harris received a 2012 Independent Spirit Award nomination for her moving role as Linda in the independent film Natural Selection. The film, which was also nominated in the Best First Feature category by Film Independent, was directed by first-time director Robbie Pickering. Lauded by both critics and audiences at the 2011 South by Southwest/SXSW Film Festival, the pic was named Best Narrative Feature by both the Grand Jury and audiences, won the Best Screenplay award and the Best Editing award. Harris was also praised for her individual performance and received a Breakthrough Performance award at the Festival. The film was released by Cinema Guild on March 16, 2012.
Currently, Harris stars in FOX's comedy series, Surviving Jack. The series is based off of best-selling author Justin Halpern's book, I Suck at Girls. Set in the 90s, the story follows a husband and wife, played by Christopher Meloni and Harris, and their trials and tribulations of raising two teenage children. The series premiered on March 27, 2014.
Born in Worthington, Ohio, Harris graduated from Worthington High School (renamed Thomas Worthington High School) and went on to graduate from Otterbein College, majoring in theater. Harris performed with the Los Angeles, California, improvisational comedy troupe the Groundlings (alumni include Kristin Wiig, Will Ferrell, Jennifer Coolidge, among others) and taught for a time with the Groundlings school. She debuted on television in a 1993 episode of SeaQuest DSV.
In 2010, Harris joined Angela Kinsey to shoot an installment of Oceana's "Turtles Off the Hook" Public Service Announcement series. The PSA, shot along the loggerhead and green sea turtle nesting beaches of the Yucatan Peninsula, appeared in numerous print, radio and online video formats and helped raise the alarm on sea turtle bycatch, which is one of the biggest threats to threatened and endangered sea turtles worldwide.