Sarah Bedolfe
Marine Scientist
Oceana Staff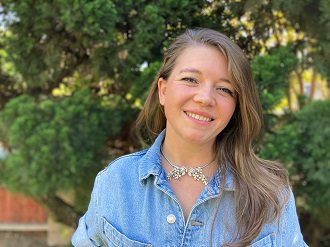 Sarah's lifelong passion for ocean conservation developed while exploring the beaches and tide pools of her native California.
After earning a bachelor's degree in Biology from Swarthmore College, Sarah worked with the IMAX documentary team at MacGillivray Freeman Films – expert film makers who have long been good friends and allies of Oceana – where she helped develop the One World One Ocean Campaign. She went on to pursue a three-year graduate program in her other home country of the Netherlands. She earned a Master's of Science degree in Marine Biology, graduating cum laude from the University of Groningen with a dual emphasis in Research and in Science, Business & Policy.
Since joining Oceana as a Global Fellow in 2017, Sarah has collaborated across departments and geographies to help achieve Oceana campaign goals and ensure the accuracy of published materials. Now a Marine Scientist, she provides strategic research, analysis and writing, particularly on the topics of habitat protection, ecology, and biodiversity. She is also helping develop an initiative to catalyze policy change by illuminating the hidden harmful practices plaguing distant-water fishing.