Terri Brown
Office Manager
Oceana Staff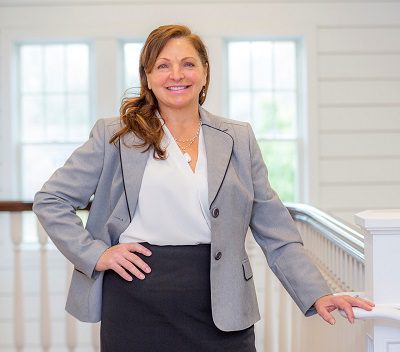 Originally from Montana and an avid camper and hiker, Terri came to Oceana headquarters by way of a vibrant ocean-front community on Long Island, New York.
Pivoting from a career in real estate operations and administration in the Hamptons, Terri sprang at the chance to support the amazing and dedicated Oceana team, bringing with her a broad skill set in office administration and project management to help further Oceana's mission to restore abundance and biodiversity in the world's oceans.
Dedicated to her role as office support manager at Oceana's headquarters in Washington, D.C., Terri helps maintain a vibrant, responsive, and supportive office environment for Oceana's policy advisors, executives, scientists, event coordinators, accountants, human resource staff, I.T. experts, operations staff, and marketing and communications team members.
Terri's enthusiasm and dedication to Oceana's cause was ignited by a family member's return from the South Pacific island nation of Fiji in 2019 and the first-hand account of the Islanders' daily routine of collecting and removing thousands of pieces of plastics that float ashore and pollute the Fijian beaches every day.  A frequent beach-goer, Terri imagined that if the same coating of plastic lined the coveted Hamptons beaches, it would cause a global shift; the outrage of the world's wealthiest ocean-front homeowners and Wall Street barons would propel to market the bio-compatible, renewable packaging materials available to us now to phase out the petro- and forever-chemical based materials that endanger our very existence.
A graduate of the University of Montana, Terri holds degrees in economics and political science and is a life-long reader of history and/or world religion-based novels as well as an avid eco and historical tourist. A recent empty-nester, Terri and her husband, Howard, a retired college basketball coach and athletics director, are parents to four children.  They look forward to attending Georgetown University basketball games in the winter, enjoying the breathtaking National Philharmonic Symphony concerts, and frequenting the area's amazing museums and historical sites throughout the year.