Fishermen and Scientists Unite to Restore Fishing Opportunities and Protect Deep Sea Corals off Southern California
A Win-Win for Sustainable Fishing and Ocean Conservation
Press Release Date: March 9, 2023
Location: Seattle, WA
Federal fishery managers will reopen more than 4,500 square miles of Southern California ocean waters to recreational and commercial non-trawl groundfish fishing while also permanently protecting the most fragile and diverse deep sea coral areas within the region. The vote to do so by the Pacific Fishery Management Council, which met in Seattle this week, is the result of a unique collaboration of recreational and commercial fishermen and conservation organizations including Oceana and the Coastal Conservation Association of California, along with the California Department of Fish and Wildlife to improve responsible fishing opportunities and protect the rich diversity of Southern California's seafloor.
For more than 20 years, two large ocean areas off Southern California spanning from the Channel Islands to the U.S./Mexico border — called "Cowcod Conservation Areas" — have been closed to nearly all recreational and commercial bottom fish fishing to recover an overfished and important rockfish called cowcod. The conservation areas were successful and cowcod rockfish — named because of their large size, reaching almost 3 feet long and 55 years of age — are flourishing once again. This area will remain off limits to bottom trawling, but as fishing opportunities for hook and line fishing are restored, fishing and conservation interests came together to protect some of the most spectacular known coral and sponge gardens off California that support a healthy ocean from the seafloor up. These include areas recently discovered by Oceana on an at-sea expedition using remotely operated vehicles. Corals are inordinately important living structures on the ocean floor that offer shelter from predators, feeding areas, and nurseries for recreationally and commercially sought-after fish species plus many other creatures like sea stars and octopus. The changes will increase access to valuable fishing grounds, supporting the multi-billion-dollar sportfishing industry in Southern California and restoring fishing opportunities for local commercial fishermen.
"This is a win-win for fishing communities and ocean biodiversity," said Geoff Shester, California campaign director and senior scientist with Oceana. "Almost half of the area's known deep sea corals will be permanently protected while restoring fishing access in areas that were once highly important to Southern California fishing interests. These well-crafted conservation measures combined with science-based limits on fish catches can protect and restore the bounty of our oceans, with big benefits for the ecosystem and for people. This is an example that conservation and fishing interests can work together to support common goals of biodiversity protection and responsible fishing."
Wayne Kotow, Executive Director of the Coastal Conservation Association of California said, "This is an excellent example of using real science, prudent fisheries management practices and working together to ensure both sustainable fisheries and responsible outdoor recreation for the future."
"I was very impressed with the combined effort of the organizations involved in the process of re-opening the Cowcod Conservation Area," said Gerry Richter, Groundfish Director for the South Bay Cable Fisheries Liaison Committee and 23 year member of the Pacific Fishery Management Council's Groundfish Advisory Subcommittee. "I thought the discussion was intense but fair to all parties and a good compromise was reached that not only re-opens long closed groundfish areas within the Cowcod Conservation Area but offers up long term protections to corals and sponges. This is a big win for both fishermen and our ecosystems."
The eight new groundfish exclusion areas combined total 609 square miles, accounting for 11.5% of the total area of the two Cowcod Conservation Areas, protecting 48% of the known deep-sea corals in the region, while 4,582 square miles will be reopened to groundfish fishing. Bottom trawl fishing will remain prohibited throughout the area.
This week's recommendation by the Pacific Fishery Management Council now goes to the National Marine Fisheries Service, the federal agency that will implement these new regulations which are anticipated to go into effect in early 2024.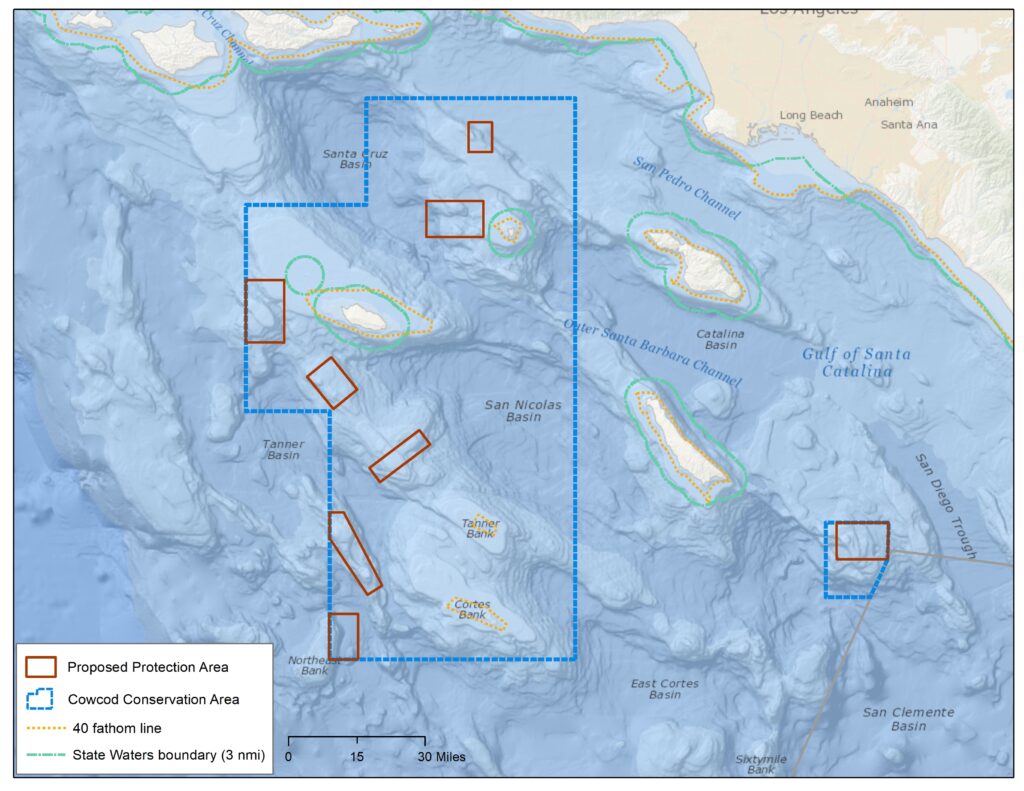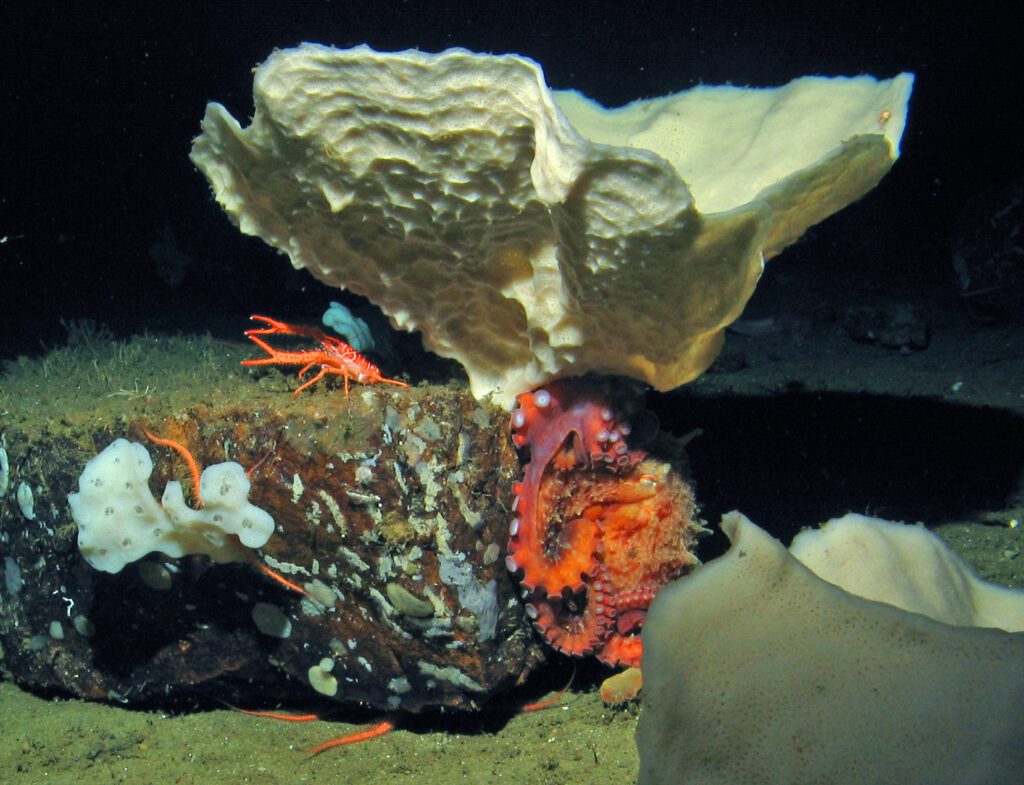 Additional images of the region's deep sea corals photographed during an Oceana science expedition can be accessed here. 
Oceana is the largest international advocacy organization dedicated solely to ocean conservation. Oceana is rebuilding abundant and biodiverse oceans by winning science-based policies in countries that control one-quarter of the world's wild fish catch. With more than 275 victories that stop overfishing, habitat destruction, oil and plastic pollution, and the killing of threatened species like turtles, whales, and sharks, Oceana's campaigns are delivering results. A restored ocean means that 1 billion people can enjoy a healthy seafood meal every day, forever. Together, we can save the oceans and help feed the world. Visit Oceana.org to learn more.
The Coastal Conservation Association (CCA) was initially created in 1977, after drastic commercial overfishing along the Texas coast had decimated redfish and speckled trout populations. A group of recreational anglers gathered to create the Gulf Coast Conservation Association. Only four years later, gill nets along the Texas coast were outlawed and both red drum and speckled trout were declared game fish. The successful conservation movement that started with the "Save the Redfish" campaign got the attention of anglers across the Gulf and by 1985, chapters had formed all along the Gulf Coast. CCA continued to grow within the South- and Mid-Atlantic regions in the 1990s, and now have chapters formed up and down the West Coast. There are now 19 states with 226 local chapters that have a growing membership of 126,000 members. Visit ccacalifornia.org to learn more.