Report | July, 2021
Speeding Toward Extinction: Vessel Strikes Threaten North Atlantic Right Whales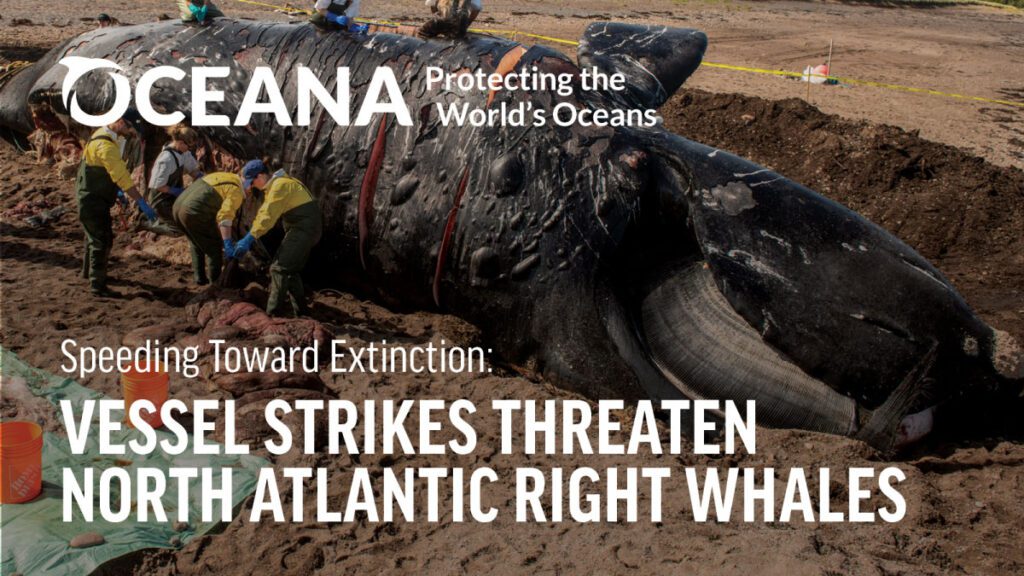 Oceana found that most vessels are exceeding speed limits in areas designed to protect critically endangered North Atlantic right whales, of which only around 360 remain. 
Oceana's report analyzes vessel speeds from 2017 to 2020 in speed zones established by the National Oceanic and Atmospheric Administration (NOAA) along the U.S. Atlantic coast, and found non-compliance was as high as almost 90% in mandatory speed zones, and non-cooperation was as high as almost 85% in voluntary areas.  
Collisions with vessels are a leading cause of injury and death for North Atlantic right whales. Studies have found that slowing vessel speeds to 10 knots reduces a North Atlantic right whale's risk of death from vessel strikes by between 80% to 90%. 
Oceana is urgently calling on NOAA to immediately revise vessel speed regulations for the U.S. Atlantic to save North Atlantic right whales from extinction.
· Printable Brochure/Report Summary
Media Contacts:
· Megan Jordan, 703.401.3004, mjordan@oceana.org
· Dustin Cranor, 954.348.1314, dcranor@oceana.org
Contact Megan Jordan for photo and video assets.