California drift gillnet aftermath photos
These images show ocean wildlife that were killed at sea by the drift gillnet fishery targeting swordfish and thresher sharks in United States waters off California. Oceana obtained these disturbing images from the National Oceanic and Atmospheric Administration (NOAA) in February 2014 in response to a Freedom of Information Act (FOIA) request. Most of the photos in this slideshow have never been released to the public before. NOAA collects these images for species identification purposes through a fisheries observer program, which, in this case, identified animals such as sea lions, sharks, whales, and dolphins. Due to the difficulties in disentangling animals from the drift gillnets, fishermen often cut off the fins and tails of dolphins and porpoises to remove the untargeted animals from the nets.
WARNING: Graphic imagery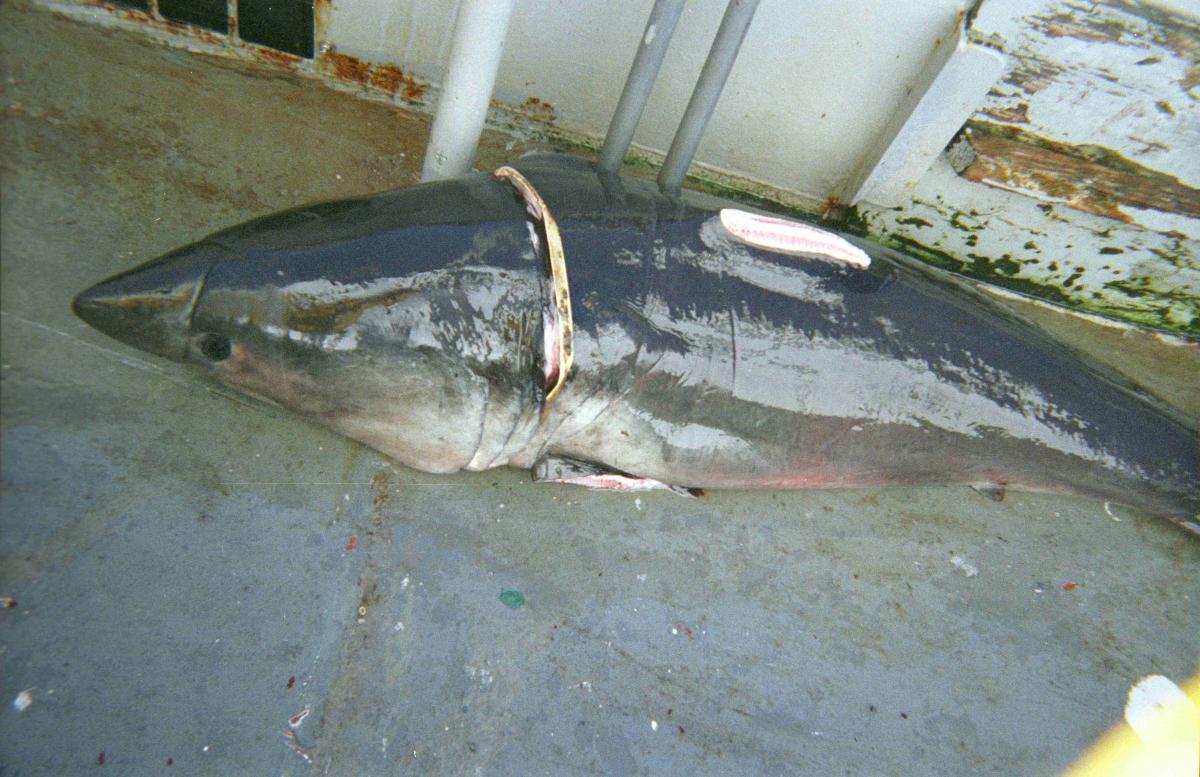 Oceana is calling on California and federal fisheries officials to prohibit drift gillnets off California. We support more efficient and humane fishing methods to catch swordfish such as the existing harpoon fishery. By sharing these photos with the public, decision-makers, and the media, we aim to bring awareness to the horrible reality that iconic marine life continues to be indiscriminately injured and killed in mile-long drift gillnets off California.
Each year, these nets kill, on average, over 100 marine mammals and result in thousands of unwanted sharks and large fish being thrown away at sea. Even though drift gillnets are already banned in state waters (0-3 miles offshore) as a result of Proposition 132, California continues to permit the use of these nets from 3-200 miles off the state's shoreline. It is time to remove these deadly nets from our ocean and move to cleaner gears to ensure a vibrant, healthy, marine ecosystem and ocean-based economy into the future.
Find out more about this dirty fishing gear and how you can help protect California's iconic marine life.