TEDs: A Net Positive for Fish and Sea Turtles
Take Action to Save Sea Turtles in the Southeast Shrimp Trawl Fishery
How to help:
Kids: Write a letter or send a picture to President Obama and Secretary Pritzker telling them why you love sea turtles and why they should be protected in the Southeast. Oceana will present these letters to the U.S. government on World Sea Turtle Day, June 16, 2016. Please send your letters no later than May 23, 2016 to: Oceana; Attn: Save Sea Turtles; 1350 Connecticut Ave. NW; 5th Floor; Washington DC 20036. Click here for a letter template, and click here for a Sea Turtle Coloring Page.
Check out our fact sheet to learn more.
Adults: Sign Oceana's petition! Tell President Obama to protect sea turtles from shrimp trawl nets. Click Here.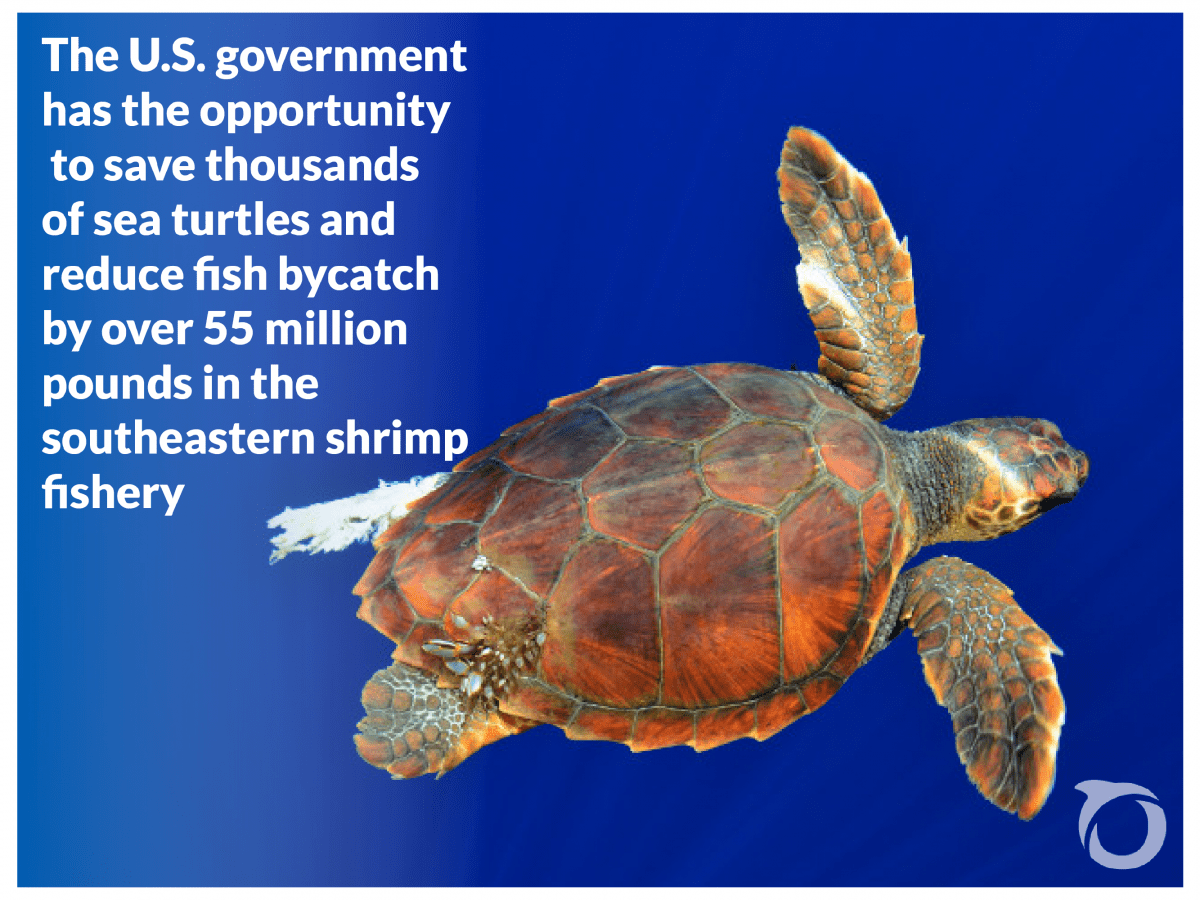 What is the Problem?
The U.S. government allows over 50,000 endangered and threatened sea turtles to be needlessly killed by the southeast shrimp trawl fishery in the South Atlantic and Gulf of Mexico.
The fishery throws back 64 percent of what it catches, exceeding 229 million pounds of bycatch.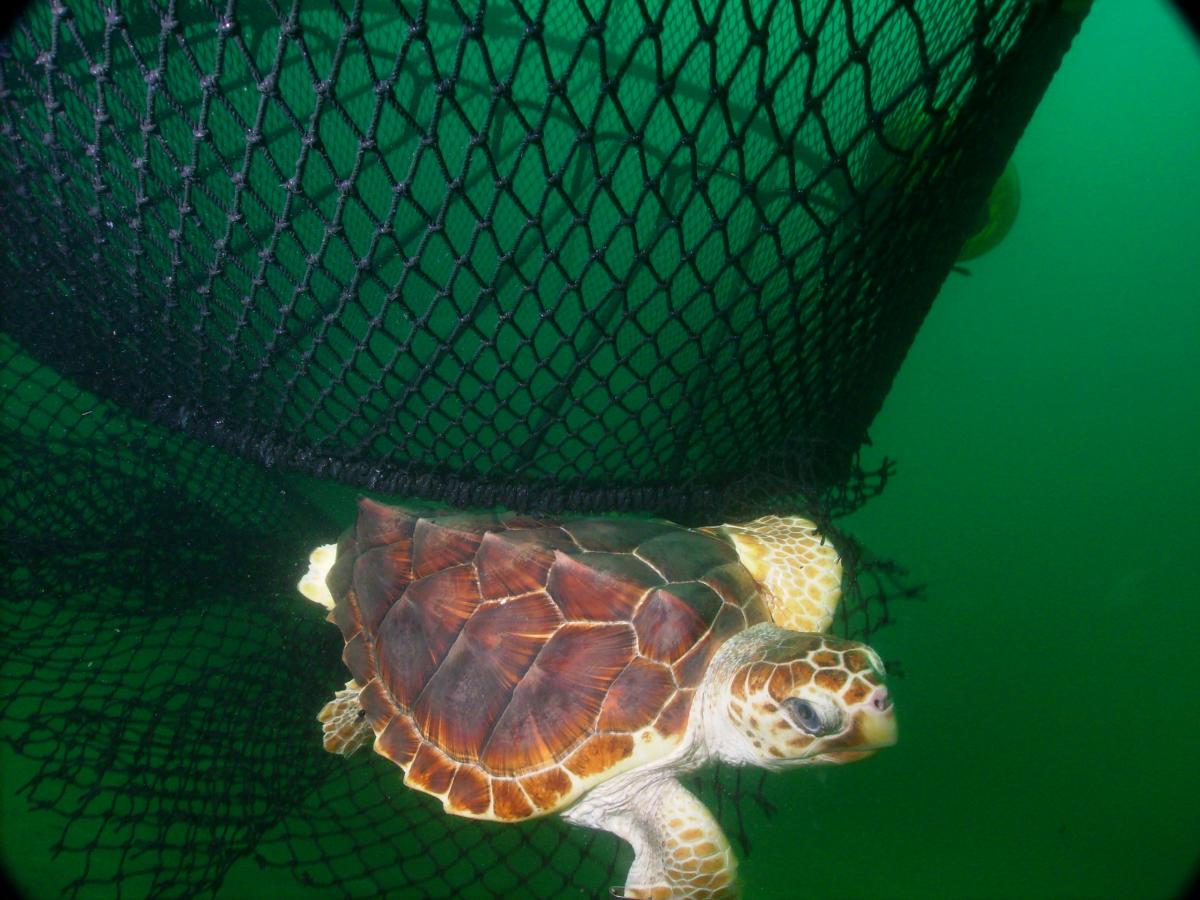 What is a Turtle Excluder Device (TED)?
Turtle Excluder Devices (TEDs) are specialized metal grates inserted in trawl nets that allow captured sea turtles to escape. They are 97 percent effective at reducing the number of sea turtles killed.
Are ALL shrimp trawls required to use TEDs?
No. The government only requires TEDs for certain kinds of trawl nets.
Does the government have the authority to require TEDs on ALL shrimp trawls?
Yes! The U.S. government has the authority and the power to save thousands of sea turtles in the Southeast by requiring ALL shrimp trawls to use TEDs. It's time for the government to take action!
Are there other ways to reduce bycatch of sea turtles and fish?
Yes, a change of just 1 inch can save millions! There is a new and improved TED – a reduction of the space between a TED's bars by just 1 inch can reduce fish bycatch by 25 percent, or more than 55 million pounds, and allow smaller turtles to be able to escape. The result is a win for fish, a win for turtles, and insignificant losses for the shrimp fishermen.
Why do healthy oceans need sea turtles? Click the link to learn more in Oceana's report: Why Healthy Oceans Need Sea Turtles
Solutions
Oceana urges the U.S. government, which already has the authority, to do the following:
Issue a fishery-wide Turtle Excluder Device (TED) requirement
Transition the otter trawl fishery to a new and improved TED design
Enforce the use of TEDs and other bycatch reduction devices in all types of trawls
Increase observer coverage (monitoring to ensure compliance with regulations)
Implement limits on the number of threatened and endangered sea turtles that can be killed by the fishery