American Voters Support Ending Sale of Single-Use Plastics in National Parks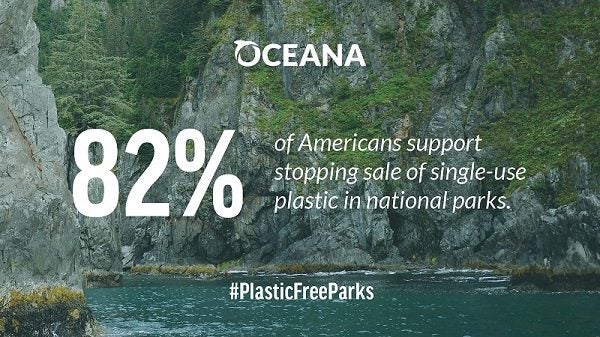 In January 2022, Oceana released a nationwide poll (link to results below) revealing that Americans, both Republican and Democrat, overwhelmingly support keeping single-use plastic and plastic pollution out of our national parks. Included among the key findings: 82% of American voters would support a decision by the National Park Service to stop selling and distributing single-use plastic at national parks. 83% agree that it is important that national parks remain free of plastic trash, and 76% agree that single-use plastic items have no place in national parks.
The poll, conducted by the nonpartisan polling company Ipsos, surveyed 1,005 American adults from across the U.S. between Nov. 5 and 9, 2021, and found broad bipartisan support for the elimination of the sale and distribution of single-use plastic in national parks.
Media Contacts: